Ken d'Entremont
Chief Executive Officer and Director
Ken d'Entremont is the founder, president, and CEO of Medexus Inc. Previously, he was the general manager and vice president of business development at Sanofi, where he led the in-licensing initiatives for Sanofi Canada. Mr. d'Entremont holds a Bachelor of Science in Chemistry from McMaster University.
Marcel Konrad
Chief Financial Officer
Marcel Konrad joined Medexus in 2021 from CareDx, Inc. (Nasdaq: CDNA), a precision medicine solutions company, where he served as Senior Vice President Finance & Accounting and Vice President, Corporate Controller. Mr. Konrad brings over 20 years of experience in Accounting, Finance and Business across various global markets that include Chief Financial Officer at Santen Inc, a US subsidiary of Santen Pharmaceuticals, a Japanese eye care company and various roles at Novartis both in the US and Switzerland. Mr. Konrad was an Auditor with KPMG. He holds an International MBA from the University of San Diego and has a Masters of Business Administration from HEC Lausanne, Switzerland. Mr. Konrad is an active US CPA.
Michael Adelman
General Manager, U.S. Operations
Michael Adelman joined Medexus in 2020 from Aptevo Therapeutics, where he led all commercial functions as SVP, Commercial Operations. Mr. Adelman has over 25 years of life-science commercial experience, including leadership roles at Emergent BioSolutions, Cangene, Adolor, and AstraZeneca. Mr. Adelman holds a Bachelor of Science in Finance from Northeastern University and Master of Business Administration from New York University's Stern School of Business.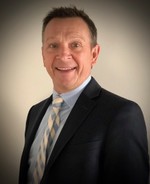 Richard Labelle
General Manager, Canadian Operations
Richard Labelle joined Medexus (Pediapharm legacy) in February of 2014. Previously he was the general manager and vice president of the consumer portfolio at Sanofi. He has held several management positions including heading commercial operations for the cardiovascular and osteoporosis divisions. He also led the business development team at Aventis. Mr. Labelle holds a Bachelor of Commerce from University of Quebec and a Master of Business Administration from McGill – HEC executive program.
Ian C Wildgoose Brown
General Counsel
Ian C Wildgoose Brown has served as Medexus's general counsel since November 2021. He previously served in senior positions with WeWork and as a corporate associate with Debevoise & Plimpton and WilmerHale. He holds a JD from Harvard Law School, an MSc from the University of Oxford, and a BA from Queen's University at Kingston and is admitted to practice law in New York.