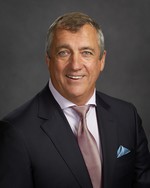 Ken d'Entremont
Chief Executive Officer and Director
Ken d'Entremont is the founder, president, and CEO of Medexus Inc. Previously, he was the general manager and vice president of business development at Sanofi, where he led the in-licensing initiatives for Sanofi Canada. Mr. d'Entremont holds a Bachelor of Science in Chemistry from McMaster University.
Roland Boivin
Chief Financial Officer
Roland Boivin was appointed as CFO of Pediapharm on July 1, 2013. He has held several management positions at 3M Canada, was a member of the company's executive leadership team, and had overall responsibility of the consumer division. Mr. Boivin holds a Bachelor of Commerce from McGill, a Master of Business Administration from Queen's University, and is a certified Six Sigma Black Belt.
Michael Adelman
General Manager, U.S. Operations
Michael Adelman joined Medexus in 2020 from Aptevo Therapeutics, where he led all commercial functions as SVP, Commercial Operations. Mr. Adelman has over 25 years of life-science commercial experience, including leadership roles at Emergent BioSolutions, Cangene, Adolor, and AstraZeneca. Mr. Adelman holds a Bachelor of Science in Finance from Northeastern University and Master of Business Administration from New York University's Stern School of Business.
Michael Pine
Senior Vice President of Business Development and Strategy
Michael Pine joined Medexus in 2020 from Lupin Pharmaceuticals, where he served as SVP BD&L, responsible for expanding further into branded specialty products. Mr. Pine has over 20 years of experience as a pharmaceutical industry executive and business leader with a diverse background in both large and small pharmaceutical companies that includes functions in: business development & licensing, M&A, investment banking, strategy, marketing, US managed markets, and operations. Prior positions include senior roles at companies such as Aralez, Novartis, Kos Pharmaceuticals, Organon, Pfizer, and JP Morgan Chase. Mr. Pine has a BS in Consumer Economics from Cornell University and an MBA from Columbia Business School.