Michael Mueller
Chair of the Board
Michael Mueller is the former chair of Laurentian Bank of Canada and the former chair of the Public Sector Pension Investment Board and its compensation committee. He has held senior positions at TD Bank Financial Group, including senior vice president and country head of its USA division, and was a former director of MDS Capital Corporation, and other notable funds and ventures.
Ken d'Entremont
Chief Executive Officer and Director
Ken d'Entremont is the founder, president, and CEO of Medexus Inc. Previously, he was the general manager and vice president of business development at Sanofi, where he led the in-licensing initiatives for Sanofi Canada. Mr. d'Entremont holds a Bachelor of Science in Chemistry from McMaster University.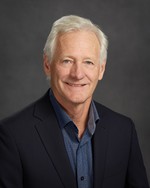 Benoit Gravel has 30 years of experience in the pharmaceutical industry from his work at Rhône-Poulenc, Aventis and Sanofi. Mr. Gravel has held several commercial executive positions in Canada, including vice-president diabetes & specialized care patient centered unit at Sanofi. He began his career as an economist in the energy and transportation industries.
Stephen Nelson served as senior vice president, portfolio manager, and investment advisor with TD Wealth Private Investment Advice. Mr. Nelson currently manages over $2 billion in investment assets and has been a member of TD Waterhouse's President Club for the past 16 consecutive years. He has also served as a director for a number of private companies.
Harmony P. Garges MD MPH
Director
Harmony P. Garges MD MPH brings 18 years of multinational pharmaceutical leadership experience in the United States and the UK to the Medexus board. Dr Garges has served as Chief Medical Officer of ViiV Healthcare since August 2019. In this role, Dr Garges is accountable for all aspects of human safety and medical governance and for the global medical affairs strategy and execution for the company. Dr Garges joined ViiV Healthcare in 2016 after spending over a decade at GSK in various leadership roles across R&D, pharmacovigilance, and medical affairs. During her career, Dr Garges has provided medical leadership for over a dozen new drug applications and new product launches.
Nancy Phelan is a recognized life sciences thought leader, digital pioneer, and change agent with 25+ years of experience in commercial strategy and operations. Ms Phelan currently serves as SVP, Omnichannel Activation at Indegene, where she leads the omnichannel commercialization business organization helping life sciences organizations optimize their field force deployments and commercialization impact. A passionate patient and customer champion, Ms Phelan previously co-led the Transformation Management Office at Novartis and previously was VP, Head, Neuroscience Franchise Patient and Specialty Services, was CEO of Adhera Therapeutics, and held diverse senior leadership positions at Pfizer, Wyeth, Bristol-Myers Squibb, and Schering-Plough.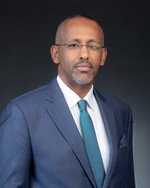 Menassie Taddese MBA
Director
Menassie Taddese MBA is a seasoned veteran of the biopharmaceutical industry with wide ranging experience in general management, finance, business transformation, partnership creation, and overall leadership. He brings over 26 years of experience leading large commercial and cross-functional organizations across the globe to the Medexus board.